Description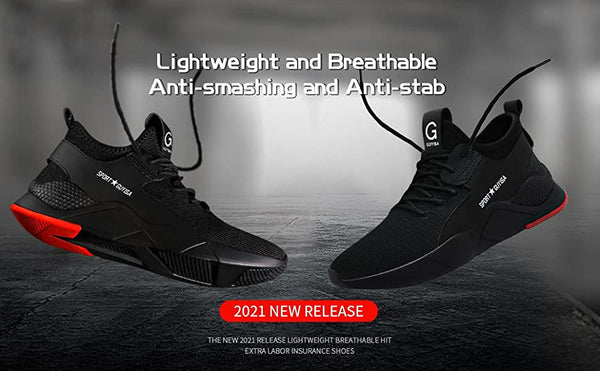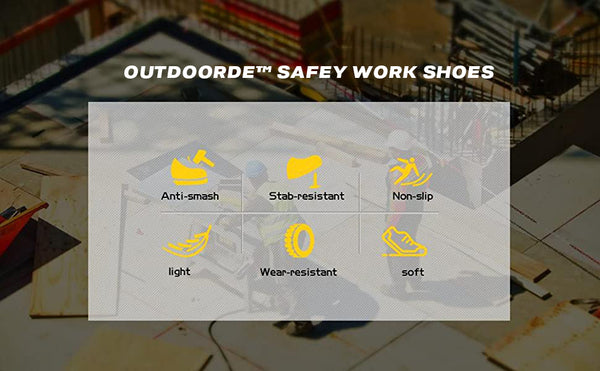 OUTDOORDE™ Steel Toe Shoes
OUTDOORDE™ steel toe shoes pay more attention to customer experience. We sample all kinds of foot data. From product development and production to quality inspection, we strictly control every aspect. Ensure that we provide customers with comfortable and indestructible shoes constantly.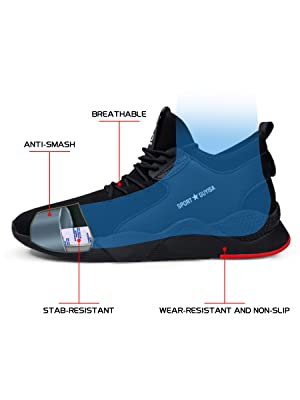 We continue to introduce better and newer technology, constantly develop new products, and strive for the safety of consumers.

The core concept: Providing work shoes to 100 million workers around the world.

If you have any questions, please let us know. We will provide you with the most satisfactory solution.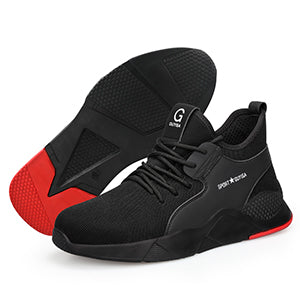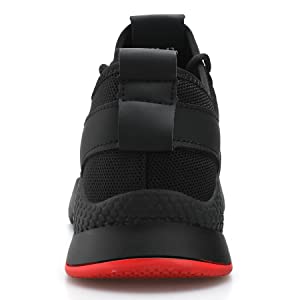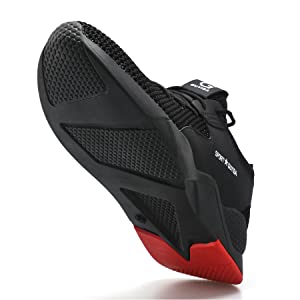 Steel Toe + Kevlar
The work shoes for men are made of European standard steel toe, which can withstand the pressure of 15000n and protect your feet from falling objects. Kevlar elastic fiber is used in the middle sole to resist 1400N puncture force and protect your feet all the time.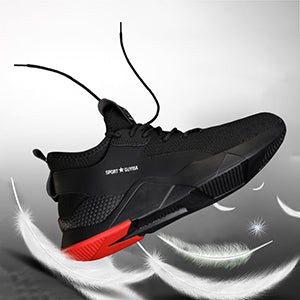 Lightweight
We minimize the weight of steel toe sneakers and ensure that you do not add to your burden while protecting your feet.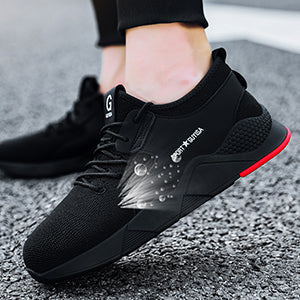 Breathable
The thickened insole provides enough comfort to work for a long time without fatigue. Breathable mesh upper keeps your feet dry at all times.
Frequently asked questions:
Do these meet ASTM standards in the u.s. ?
Yes, These steel toe boots comply with American ASTM standards.
Question:
Are they slip-resistant enough to work in restaurants?
Yes, their soles have a good anti-slip effect and are breathable.
Sorry, it is not waterproof, the upper is made of flying mesh, which is very breathable and lightweight
Do they run wide or narrow?
They're not narrow or wide they fit just right I feel like I'm wearing a pair of sneakers very comfortable
Does the steel toe shift and rub your toe?
Usually not. Their steel heads are widened. If you are worried that your toes will be worn out, buying a larger size will be a good choice.
Payment & Security
Your payment information is processed securely. We do not store credit card details nor have access to your credit card information.